Management Consulting Overview
iStratgo has a team of top MBA professionals who have a combination of over 30 years experience in Objectives and Key Results (OKR's) Balanced Scorecard (BSC) design, Organisation culture design, human resources, finance, project and change management. iStratgo consultants have helped JSE listed organisations in the financial services sector, high flying SME's and mid-corporates to create new organisational cultures (new ways of working) which promote high performance and retain top talent. iStratgo uses a combination of unique IP accumulated over years of consulting corporate world; software technology (iStratgo) and careful as-is analysis of  current state in terms of strategy, people, performance, culture and talent retention. This combination when implemented correctly results an jump in organisational performance and talent retention visible to the bottom line.
Management Consulting
Is the practice of helping organisations to improve their performance. The process usually begins through the analysis of existing organisational problems and then the developing of strategies to implement that will assist to further develop the organisation, while eliminating the main problems.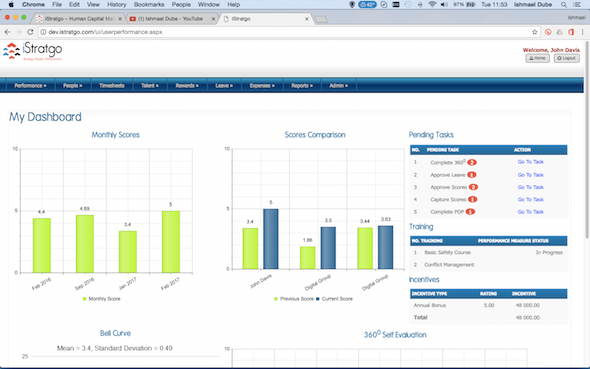 ---
Functionality
Management consultants help businesses improve their performance and achieve growth by solving the issues that limit the growth. By creating innovative ideas and using their expert knowledge we create solutions for you. Ensuring that your organisation grows.